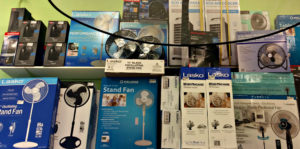 As August commences, we know that summer is almost upon us. Bay Area newbies may be confused by that sentence, but those of us who have lived through at least one full year here know exactly what that means. While the rest of the country has summer in June...
What's New at Marin Ace?

NEW service – added March 2018!
Make a $25+ minimum purchase by 2pm, and we'll offer FREE same-day delivery within a 5 mile radius of Marin Ace.