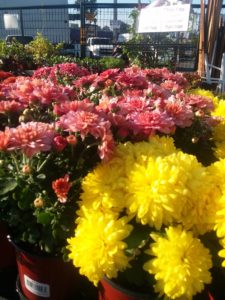 Looking to plant a garden in November, but feeling a little daunted by it all?  Read on:                In California, there are two flowers that we most associate with November.  One is the ubiquitous chrysanthemum which is in abundant glory in every nursery (including ours).  This flower is the...
What's New at Marin Ace?

NEW service – added March 2018!
Make a $25+ minimum purchase by 2pm, and we'll offer FREE same-day delivery within a 5 mile radius of Marin Ace.