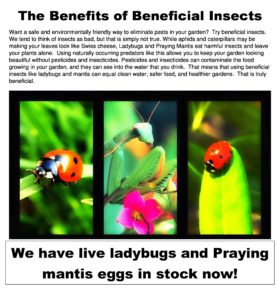 You have (hopefully) been in the store and saw a sign kind of like one of these: But do you know why we carry beneficial insects? This blog is going to help the new gardener learn about beneficial insects, and hopefully, seasoned pros can learn some interesting things...
What's New at Marin Ace?

NEW service – added March 2018!
Make a $25+ minimum purchase by 2pm, and we'll offer FREE same-day delivery within a 5 mile radius of Marin Ace.