A PSPS Planner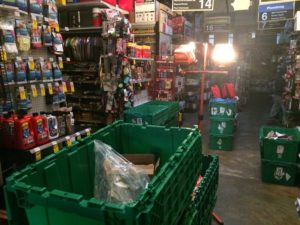 By now we have all heard the term #PSPS.  In case you were wondering it is what a certain utility company is calling their widespread power shut-offs throughout Northern California.  The initials stand for Public Safety Power Shutoff and are called for during high fire risk events.  We know that there is a lot of controversy about this and we understand, but we are in the business of helping people so instead of using our forum for debates, we want to use it to make sure our communities are prepared for the inevitable return of one of these #PSPS events.  So follow along and see how we as a community can get over our fear of the dark. Using 5 basic steps, that we will borrow an acronym for…how about #PSPS
#-Communication
P-Prepared
S- Safety
P- Purchases
S-Sustainability
#Communication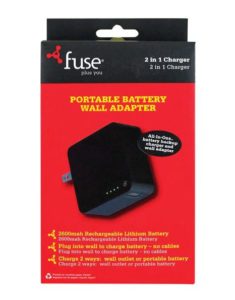 This one is all about being prepared to lose power, and knowing what resources are available.  Here are some things to think about:
-Telephones
-Do you have a traditional landline? If so will it have service if your internet provider goes down? Many providers lose power during a power outage because they do not have enough generators to keep their towers running. Be prepared with a backup plan should you lose your phone service, a fully charged cell phone or being on good terms with someone who lives close to you who you can trust to check-in is a must during these times.  Remember rescue personal cannot get to you if you can't call them
-Do you have a cell phone?  It might seem like a silly question in this day and age, but some people still don't. Other people use their device solely as a handheld computer and don't necessarily have phone service on it.  This is fine if you are running on wi-fi but in a power outage, your home wi-fi is going to go down.  Make sure before the next outage that you have data on your phone and that your phone is fully charged.  Also, do not assume that the outage will be over before you lose charge on your phone.  Buy or borrow an emergency charger.  We carry these in all of our stores as do most stores that sell cell phone accessories.  An emergency power bank can be left charging somewhere, and grabbed when needed.  You can also buy/borrow solar chargers, and hand-crank chargers that usually come as part of an emergency radio.  Another alternative is to know where your car charger is or to have a friend who has one that will let you charge your phone when they are done.
-Radios
-Radios seem antiquated to us in our day to day lives.  Most of us don't even listen to the actual radio in the car anymore, choosing instead to stream playlists or podcasts.  However, radio has one big advantage over every other form of communication we depend on, it works when the power is out.  As we said above, your wi-fi is not going to work during a power outage.  Your television will not turn on and for the most part, the news it will be broadcasting is not up-to-the-minute.  Your favorite streamed I heart Radio station syndicated out of New York or Los Angeles is not going to be able to give you real-time information about your situation anyway.  Buy a radio. You want one that is battery operated or better yet solar/hand-cranked powered.  The Red Cross hand-crank radio also has a USB charging port to keep your phone going as well. In times of crisis, information is key.  Find your local radio station that will be broadcasting news and switch it on.
-Social Media
-We have to keep harping on this, but most people will not have internet access during a #PSPS, however, if you do then social media is a great place to not only check the status of power and/or crisis but it is a fast and easy way to check in with friends and loved ones.  Many apps exist solely for this purpose, however, we like to keep things simple and have a group chat on Facebook set up for emergencies to let everyone in our community of family and friends to check in directly.  Regardless of what app you use, have a plan and if someone does not check in voluntarily follow up. Community is the key to keeping everyone safe when things go dark.
-That Utility Company/Nixle Alerts
-Sign up for alerts from that utility company to make sure you know when a PSPS is coming, and subscribe to your area Nixle or emergency notification alerts.  We know it can get annoying, but it can also save your life.
Prepared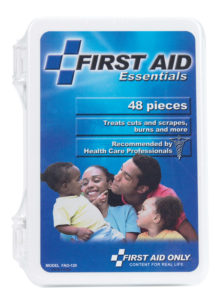 There are things you should have in an emergency kit no matter what.  The CDC recommends the following regardless of the emergency (Find the printable checklist here):
-Water- one gallon per person, per day  (Two Weeks Supply)
-Food- Non-perishable, easy to prepare (Three Day supply)
-Flashlight (Plus at least one set of extra batteries
-Radio (As mentioned above, battery or hand-cranked powered)
-First aid kit and reference book
-Medications (seven day supply)
-Multi-purpose tools (wrench, pliers, plastic sheets, duct tape, scissors, waterproof matches)
-Sanitation/personal hygiene products including bleach.
-Paper copies of all important documents
-cell phone w/ charger
-A paper copy of important people/contact information
-Cash (enough to fill your gas tank, and buy food for 3 days)
-An extra blanket, set of shoes, change of clothes per person
-Paper maps (remember no wi-fi means no Google maps)
-Infant/child supplies (diapers, bottles, baby food, toys, games)
-Pet supplies (carrier, leash, collar, extra food, portable food/water bowls)
-Extra set of important keys.
Being prepared also means being educated on how to use these items.  For instance, did you know that improper use of a generator can cause the very fire that the #PSPS is supposed to be protecting us from?  There are many different classes/workshops to teach things from basic first aid/CPR (like these Red Cross links) to more advanced Citizen first responder classes (like CERT).  Also, if you are looking to buy a generator, come to us and take advantage of our Kron/PSPS Pre-Planning Special where if you buy a generator from us we will give you free out of the box training, a free gas can, and the first load of oil for your generator so you can rest assured that you will be able to use your generator safely (Here is the link to the CDC version of what we teach).
Safety
It's dark here are safety do's and don'ts
Do: use lanterns Don't: use candles unless absolutely necessary
Do: pack your freezer with frozen food and ice  Don't: open it, this will keep food fresh for up to 72 hours.
Do: use propane to cook outside  Don't: use propane heaters inside (if you have a natural gas stove and an electric starter, be very careful lighting a burner)
Do: remember that dark stoplights are stop signs Don't: Assume that you don't have to stop
Do: use candles only in appropriate candle holders in occupied rooms Don't: let a candle continue to burn if you leave the room.
Do: Check that your neighbors are okay Don't: ignore the rest of your community, you might have the thing they need to get through the night and vice-versa.
Do: hook up only absolute necessities to a generator Don't: Use a generator if you don't know how.
Do: pre-choose a place to evacuate too if you need additional help Don't: wait until the middle of the power outage to try and find help.
D0: If you are on a well either put your pump on a generator or buy bottled water Don't: Wait until everyone else is buying water.
Do: Fill your car (and generator) up with gas at least the day before Don't: assume that you will be able to find fuel anywhere in the power outage zone.
Do: Be patient and compassionate, none of us want to be dealing with this. Don't: Be a jerk (no really this is a safety issue if you are the jerk and run out of water, who are you going to go get it from? Who is going to check in on you and take you to the hospital if you fall down the stairs in the dark and couldn't make it to your cell phone? think about it)
Purchases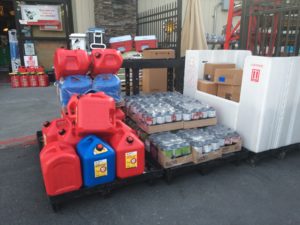 Okay, this is kind of like being prepared, but it is a good thing to think about as a separate thing.  We have now all learned the hard way that certain things are going to be hard to come by during a #PSPS.  These items should then be bought in advance and added to your disaster kit:
-Water
-Coolers (we recommend Yeti as they will keep your food coldest for the longest time.  They can be a bit of an investment so that is another reason to think ahead)
-Ice (Even if you have an ice maker, buy extra. Everyone was out of ice in Marin County during last weeks PSPS)
-D batteries (We all have a full drawer of AA but they are not going to power a lantern strong enough to let you see well)
-Lantern- battery operated.
-N95 masks- This is not necessary for a PSPS, but since they are enacted during high fire danger it is best to be prepared.  During a fire event not only will we and other stores run out, but we will also be forced to allocate masks to try and help the most amount of people possible.  If you buy these before an emergency you can buy by the case and know that you have enough for you and your family/friends.
-Gas Can even if you don't have a generator, without power gas pumps don't work.  When you get your final fill up before the power outage, also fill a gas can the extra one or two gallons can help out in an emergency situation to get you to the next area with power and gas.
-Generators, They are an investment. They also disappear fast when the power goes out, don't wait. We had three people running all over Northern California picking up generators and still could not meet demand, don't be caught in the dark.
Sustainability
 In the long run, none of us know how long we are going to have to live with these #PSPS events.  It is best to "hope for the best, but prepare for the worst". Check expiration dates on food/medications/etc in your emergency kits and rotate as needed.  Set up and maintain an emergency network of friends/families that can be relied on in an emergency.  Make sure that you keep your first aid/CPR skills current.  We do truly hope that you never have to use anything in this blog.  But we are Californians, and we live in one of the most beautiful and volatile areas in the world, so we know that being prepared in the long run is the best sort of stability we can give ourselves and our loved ones.
More Links:
https://www.cdc.gov/childrenindisasters/checklists/index.html
https://www.cdc.gov/co/generatorsafetyfactsheet.html
https://www.cdc.gov/cpr/readywrigley/documents/pet_emergency_kit_checklist.pdf
https://www.pge.com/en_US/safety/emergency-preparedness/natural-disaster/wildfires/public-safety-power-shutoff-faq.page