Today, there are many ways to keep a healthier home. Keeping the air cleaner, regularly maintaining appliances and filters, and consistent testing of the air and water are some easy methods of keeping the environment in your home clean and safe.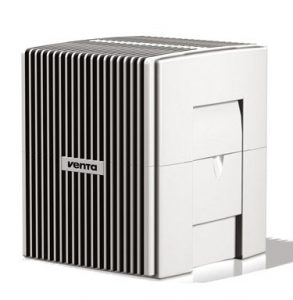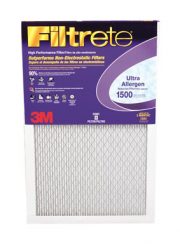 AIR QUALITY
Indoor air can be up to five times worse than outdoor air.
Furnace filters and air purifiers reduce the amount of particles, such as pet dander, mold spores, pollen, and dust mites–some of which can lower your resistance to disease
Furnace filters should be changed at least every three months, both for efficiency and to help the system work more easily.
New carpets, furniture, and appliances may all emit gas that were used in their construction.
Mold and indoor particles can trigger allergies and asthma.
Air purifiers should come with a HEPA (High Efficiency Particulate Air) filter for maximum efficiency.
HOME POLLUTANTS
Radon gas is a naturally occurring byproduct of decaying uranium beneath the earth's surface. Inhaling particles of radon can cause damage to or failure of your lungs. Keeping your house well-ventilated and smoke-free can help counteract these issues.
Outdoors, mold is a natural and vital part of the environment. However, when mold spores make contact with wet surfaces indoors, they can grow and cause health problems, such as allergies, severe irritations, asthma, and more. Making sure you have no pooling water or leaks will help prevent mold growth.
The EPA has identified and assigned maximum safe levels to more than 80 different contaminants in drinking water. Frequent testing of your home's drinking water will help keep levels of these contaminants at safe and acceptable levels.
Before it was found to be highly toxic, lead was widely used in a variety of products in and around the home. However, lead has been shown to cause a variety of ill effects, especially in children. These are mainly caused by inhalation of lead dust or ingestion of lead-based soil or paint. Steps can be taken to reduce the levels of lead in your home, but they must be done carefully, so as not to spread the hazardous material.
Carbon monoxide is a virtually indetectable gas that may come from many different sources, including vehicle exhaust, poorly maintained gasoline-powered appliances, and cigarette smoke. CO gas can have a variety of effects, depending on the level of ingestion. These effects can range from mild flu-like symptoms to, at the highest levels, brain damage and death. Keeping appliances maintained and your house well-ventilated can significantly lower the risk of CO poisoning. We offer many different CO detectors, some combined with smoke detectors, at our stores and online at AceHardware.com