Check out these links for articles in these publications:
2022:
KTVU 2, December 26, 2022
Marin IJ Cover, September 1, 2022
Customers expect Ace Hardware stores to offer great customer
service, and for having all the tools you need for your job. Michelle & Jeff Leopold, owners of San Rafael's locally-owned Marin Ace Hardware, took Ace Helpful a step further on August 31, 2022, (International Overdose Awareness Day): Marin Ace gave away the life-saving tool Narcan, which reverses overdoses from opioids, including from the deadly opiate fentanyl, and provided education around overdose awareness and the current epidemic of fentanyl poisonings.
Click here for Marin IJ article
KPIX5, February 22, 2022
Marin IJ – Friday January 14th, 2022
Headline: Marin and region face soaring prices amid inflation run:
"Michelle Leopold, owner of Marin Ace Hardware in San Rafael, said most prices are going up because of supply chain issues and inflation from COVID-related shortages of materials, delivery cost increases, especially on freight coming across the ocean.
"Ace stores have been experiencing an uptick (in) cost increases from our vendors, which will result in retailer cost increases as well," she said, including increases of 8% to 10% on products from Benjamin Moore, Kaytee Birdseed and Hillman, packaged construction fasteners.
2018:
"Mom" Michelle is in the San Rafael Chamber of Commerce's "We Belong" Campaign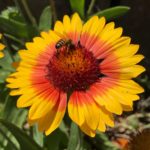 Marin Ace's Fall Pollinator Event tips are written up in the October 19th  Marin IJ article Everything You Need To Know About Pollinators
2017: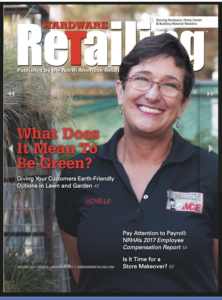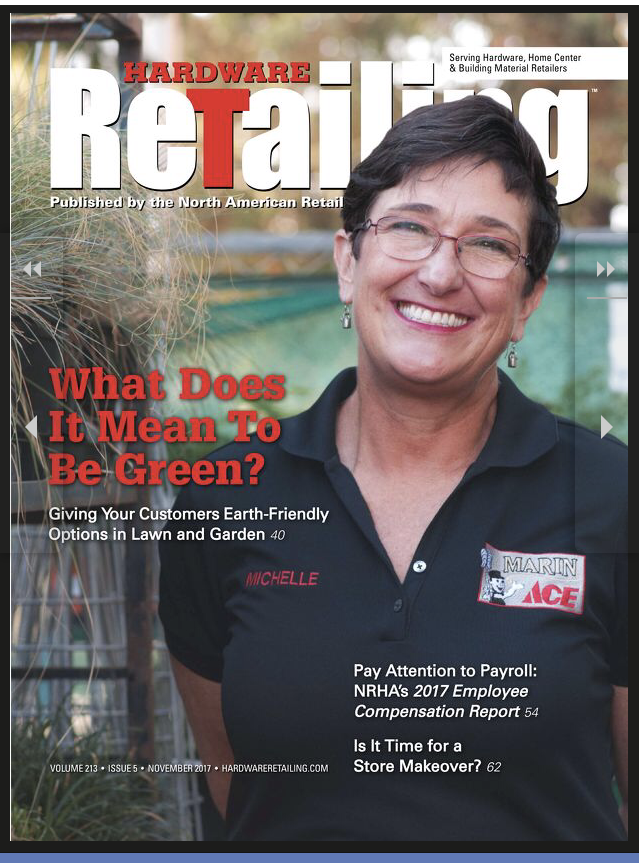 Marin Ace is selected as the "Best Hardware Store" in Credit Donkey's report on top Hardware Store that you must visit
"Mom" Michelle Leopold is spotlighted in the Cover Story of Hardware Retailing Magazine 11/17: Promote an Earth-Friendly Oasis for Birds, Bees, Pets and People
Marin Ace appears again in the Marin IJ promoting safer pesticide alternatives 10/21/17
Fall Pollinator Event – Marin IJ 10/14/17 and 10/6/17
Marin Ace aids fire victims the first day of the devastating North Bay fires – Marin IJ 10/10/17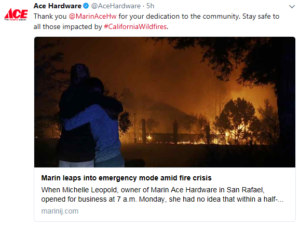 Marin Ace achieves Pinnacle Status from Ace Hardware – 
Pinnacle Performance Award Release 
San Rafael Chamber of Commerce announcement here
…pesticide products and safer weed killers at Marin Ace hardware store in Terra Linda. The county is hoping to get residents to reduce the use of pesticides. Photo Credit: Robert Tong — Marin Independent Journal, March 21, 2017

Marin Ace shows the many safer pesticide and weedkiller products in headline story "Marin County campaign aims to curb residents' use of pesticides" March 21, 2017. Click here for the article

KTVU's Tom Vacar profiles many Marin Ace customers and staff on storm preparedness Tuesday January 17, 2017
Click here for KTVU's transcriptor click here for the TV segment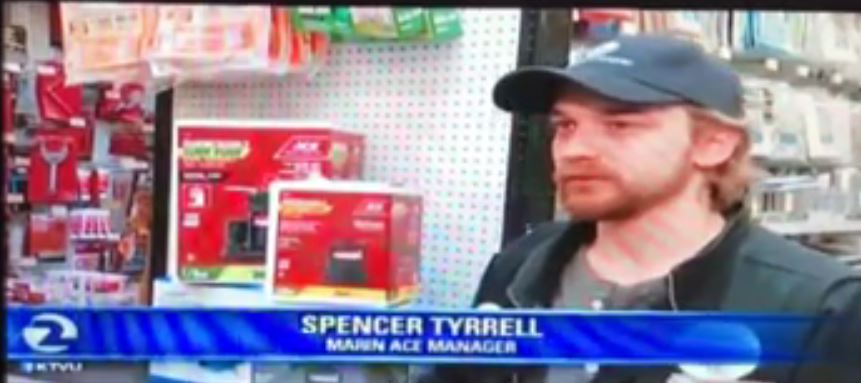 2015:
Owner Michelle discusses Marin Ace's contributions in TakePart.com article: Ace Hardware's big move against neonics to save the bees, 5/27/15 Click here
Alberto talking about the January freeze warning on KGO-TV 1/2/15  Click here
2014:
2013:
Marin IJ, August 2013 – Family Owned Business feature: 5 of Marin's top family businesses share insights into success!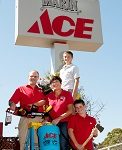 Opening Stories 2011-2012:
Blog posts and helpful content:
Click here for our recent article on Emergency and Earthquake Preparedness