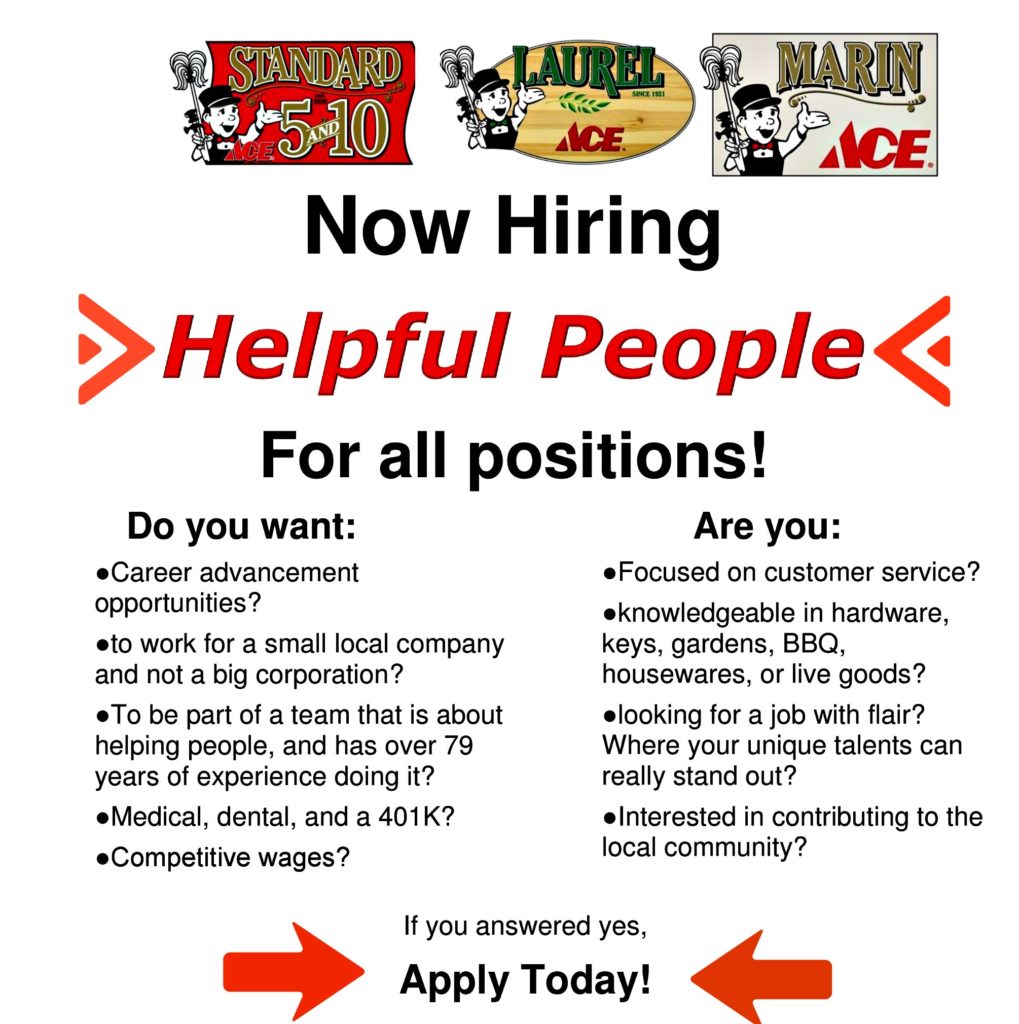 Bring your resume and/or completed job application to the store
if you want to join our Helpful team.
Fill out our online app Here.
OR
Download and Print a Job Application here.
Job Descriptions:
Our sister stores, Standard 5&10 Ace in San Francisco, and Laurel Ace in Oakland, always are happy to accept applications from helpful folks interested in joining our team –
Visit www.standard5n10.com/hiring
or www.laurelace.com/employment
for information on what jobs are available at our stores in Laurel Village or The Laurel!