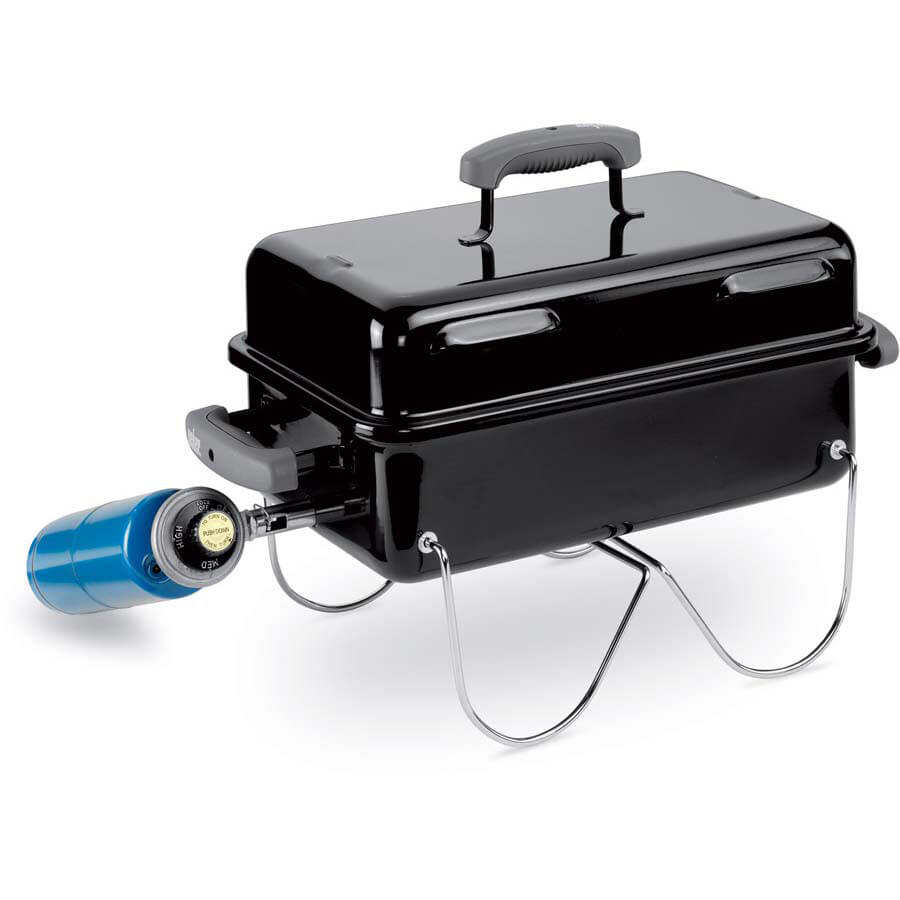 Weber Go Anywhere Gas Grill
($59.99 · sku 8382608)
Item# 1141001
Don't let forays out into the world prevent you from getting some good homestyle cooking done. The Gas Go-Anywhere Grill's single stainless steel burner produces 6500 BTU-per-hour, heating a 160 sq. in. total cooking area on a porcelain-enameled stamped steel cooking grate. This cooking grate is designed to evenly distribute heat and prevent unwanted flare-ups, and the Tuck-Away Lid Holder provides a safe and easy means of handling food.
Plated steel cooking grate,
2 Rust-resistant damper(s)
160 sq in Total cooking area
14.5 (H)x21 (W)x12.25 (L)" Dimensions