Check out these links for articles in these publications:
2017:
Marin Ace achieves Pinnacle Status from Ace Hardware – 
Pinnacle Performance Award Release 
San Rafael Chamber of Commerce announcement here
MaryEllen Winckler stocks pesticide products and safer weed killers at Marin Ace hardware store in Terra Linda. The county is hoping to get residents to reduce the use of pesticides. Photo Credit: Robert Tong — Marin Independent Journal, March 21, 2017

Marin Ace's MaryEllen Winckler shows the many safer pesticide and weedkiller products at Marin Ace on headline story "Marin County campaign aims to curb residents' use of pesticides" March 21, 2017. Click here for the article

KTVU's Tom Vacar profiles many Marin Ace customers and staff on storm preparedness Tuesday January 17, 2017
Click here for KTVU's transcript
or click here for the TV segment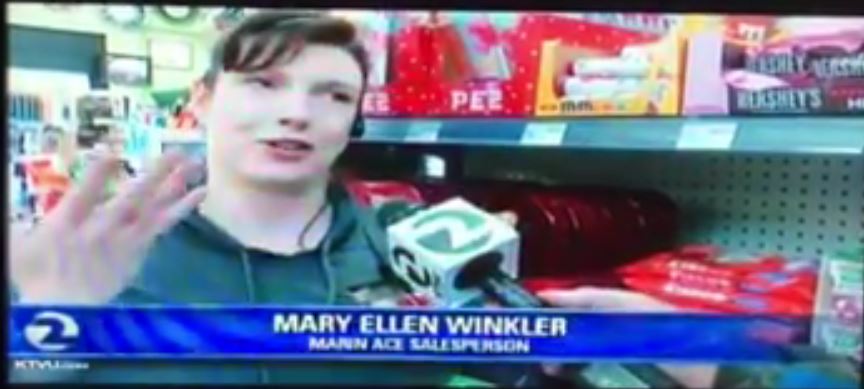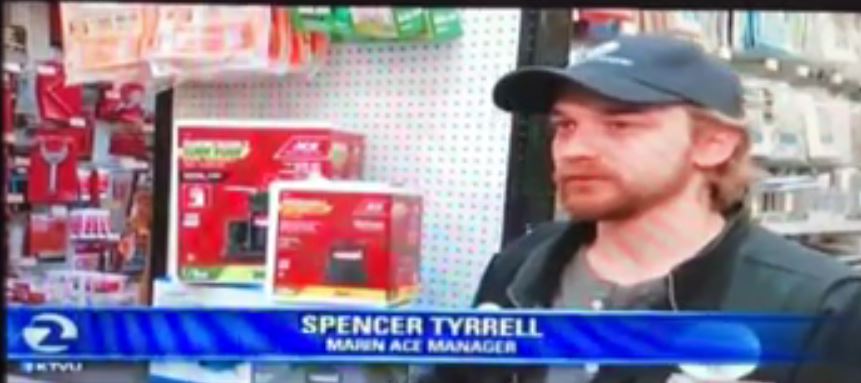 2015:
Owner Michelle discusses Marin Ace's contributions in TakePart.com article: Ace Hardware's big move against neonics to save the bees, 5/27/15 Click here
Alberto talking about the January freeze warning on KGO-TV 1/2/15  Click here
2014:
2013:
Marin IJ, August 2013 – Family Owned Business feature: 5 of Marin's top family businesses share insights into success!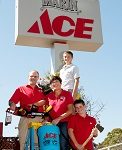 Opening Stories 2011-2012:
Blog posts and helpful content:
Click here for our recent article on Emergency and Earthquake Preparedness