Why Is Marin Ace Helping Pollinators?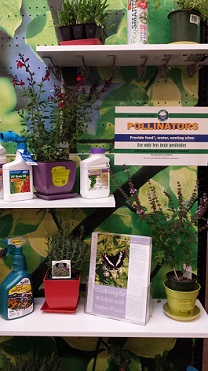 "Mom" Michelle Leopold saw a screening of the Queen of the Sun documentary at 142 Throckmorton in Mill Valley, and was immediately moved to action in stopping the use of neonicotinoids at her stores. As the owner of two local Ace Hardware stores in the SF Bay Area, Michelle knew she could make a difference, and immediately made sure that the plants that they were selling were neonic-free (they were). Since then, she has labeled the pesticides containing neonics "harmful to pollinators" and continues to work closely with the Marin County Stormwater Pollution Prevention Program's (MCSTOPPP) Our Water Our World program. She has also worked with the national buyers at Ace Hardware's corporate office in raising awareness throughout the 4,600 locally-owned Ace Hardware stores of the harmfulness of neonics to pollinators, and was delighted when the national plant vendor for the Ace co-op changed in 2014 to neonic-free plants–a change other "big box" stores have been unable to make as of today. As a leader of Ace stores' move away from neonicotinoids, Michelle's actions at Marin Ace were cited in the 5/15 TakePart.com article when Ace Hardware announced that they would move away from products and plants containing neonics.
We believe in eco-friendly garden products!
We've added in many products that we–and our customers–know are better for the earth, our pollinators, our pets, our children, and our plants. From insecticides and rodenticides, fertilizers and plant food, we carry many great products including these from Safer (including diatomaceous earth), Fresh Cab, Orange Guard, Terro, Why, Rescue, Sluggo, EB Stone, Black Gold, Dr. Earth, Alaska, EcoSmart, EarthKind, and Bonide.
Marin Beekeepers Association teamed up with Marin Ace the past three years for Fall Pollinator Event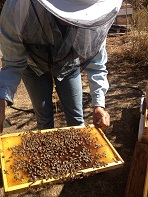 Activities have been buzzing around Marin Ace each fall as volunteers from the Marin Beekeepers Association joined San Rafael's mom & pop hardware store annually for their Fall Pollinator Event, to be held in 2017 for the fourth year. Marin Ace will again host a fall pollinator event, with a huge supply of pollinator friendly, drought tolerant, neonicotinoid-free plants for sale. 20% of all plant sales that weekend will be donated to the Marin Beekeeper Association.
Volunteers from the Marin Beekeepers Association will be on hand to talk to customers about bees and planting for pollinators. They will also bring an observation hive.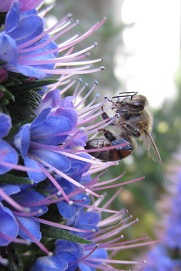 Marin Ace strongly opposes the use of pesticides containing neonicotinoids, a systemic insecticide which have been linked to the international bee Colony Collapse Disorder (CCD). All of Marin Ace's plants are proudly neonic-free, and all pesticides at the store containing neonicotinoids have been labeled "harmful to pollinators." Marin Ace is also working with Ace Hardware on a national basis to raise awareness of CCD attributed to neonics, with outreach planned throughout all of the 5,000 locally-owned stores in the US.
Marin Ace is locally owned by Marin residents Michelle and Jeff Leopold, the "Mom & Pop" behind the old-fashioned hardware store, which opened in 2011 at the former Sizzler location at 180 Merrydale Road. Their other two stores' garden centers, at Laurel Ace in Oakland and Standard 5&10 Ace in San Francisco, are also neonic-free.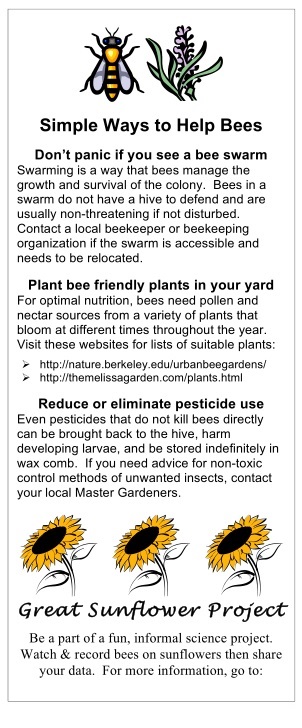 Additional Information: