25% Off YETI Stainless Steel Drinkware through June 4!

We know how much you'll love YETI's staying power – whether for hot or cold drinks! Take 25% off through June 4 so you can try it yourself – then come back and buy more for dads, grads, June weddings & birthdays – 25% off through 6/4/17 in our store and online at AceHardware.com!
Golden State Warriors T-Shirts!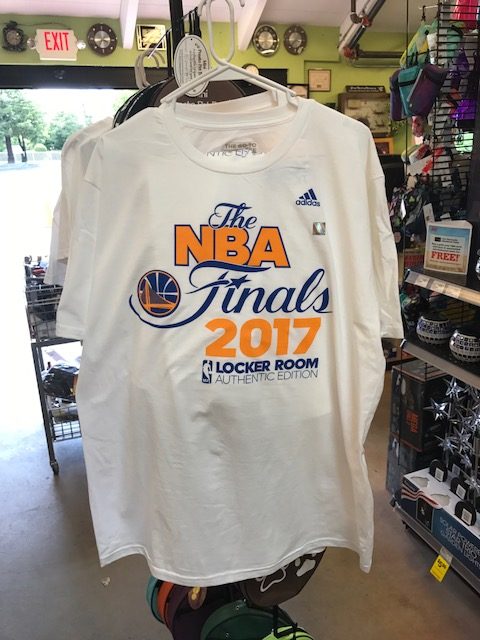 Marin Ace has Warriors NBA Finals T-Shirts – Size S-XXL, $21.99 each while they last!
Let's Go Dubs!

Memorial Day Sale May 24-May 29
Click here to see our entire Memorial Day Sale ad
We will close early on Memorial Day
Hours Monday May 29 7am-5pm
"Those who have long enjoyed such privileges as we enjoy forget in time that men have died to win them." – Franklin D. Roosevelt
Thank you to all who gave the greatest sacrifice for our country. We honor them this Memorial Day.
Marin Ace is proud to honor all US Military, current and retired,
with a 10% Military Discount year-round. Simply show us your current military ID.
Grilling Season is here! We have your Weber, Big Green Egg and Traeger grills, parts, and accessories!
Ace Rewards members can ask for FREE Assembly and Delivery on their new grill purchases this month.
Not an Ace Rewards member yet? Sign up today at the register, it's free!
Red Hot Buys
May Red Hot Buys through 5/31/17!

Click here to see all our May deals this month!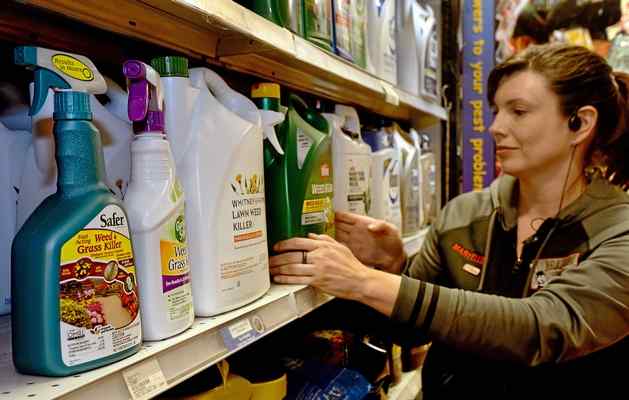 Marin Ace's MaryEllen Winckler shows the many safer pesticide and weedkiller products at Marin Ace on headline story "Marin County campaign aims to curb residents' use of pesticides" March 21, 2017. Click here for the article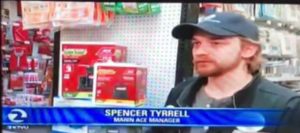 KTVU's Tom Vacar profiles many Marin Ace customers and staff on storm preparedness Tuesday January 17, 2017 Click here for KTVU's transcript or click here for the TV segment
Read our Latest Newsletter!
Anyone who would like to ALWAYS receive our quarterly newsletter,
call 415-751-5767
and ask to be coded "A" for "ALWAYS mail me the newsletter!"
Get your Chicken Feed at Marin Ace!
We offer 50# Organic bags ($32.99), pellets or lay crumble.We care about your chickens too! Our Hunt & Behren's Organic Chicken Feed must by law utilize non-GMO corn, soybean, and canola, and H&B has been an organic certified facility since 2003.
Services
at Marin Ace
Offering Chip Keys and Fob Keys as well as Knife Sharpening!
Other services include Monday 55+ Senior Discount Days (10%), Friday Facebook Freebies, Key Duplicating, Lock Re-Keying, Paint Color Matching, Household Battery and Fluorescent/CFL Recycling, and more!
Ace Rewards
Instant Savings
Ace Rewards members get INSTANT SAVINGS every month on select sale items. Take advantage of hassle-free rebates at the register by joining Ace Rewards today at any register – and let us rebate you for shopping at Standard 5&10 Ace and Marin Ace!
All plants & seeds at Marin Ace are neonic-free

Click here to read why we're doing this…
HINT: We love our pollinators!
Employment at Marin Ace
& Standard 5&10


Click Here for more information, job descriptions, and applications.
Visit Our Sister Store!
Standard 5&10
Visit Standard 5&10 Ace online at www.standard5n10.com, or say hi in person. And right next door, our housewares annex, Stan's Kitchen!
3545 California Street, Between Laurel and Spruce in the Laurel Village Shopping Center, San Francisco, CA 94118. Call: 415/751-5767
Standard 5&10 is open M-F 8:00-7:00 pm, S-S 9-6