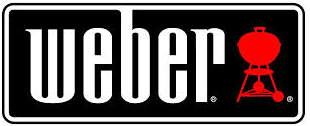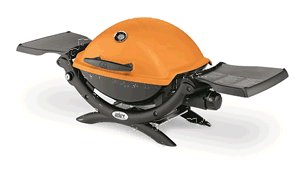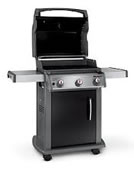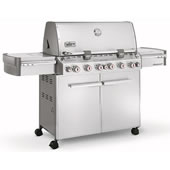 Take advantage of our $50 Flat Fee in SF and Marin Counties:
Buy your grill from us and we'll assemble and deliver your new grill, plus dispose of your old one!
Check out our Back to School 2015 Newsletter online


*Anyone who would like to ALWAYS receive this quarterly newsletter,
call 415/751 5767
and ask to be coded "A" for Always mail me the newsletter!*

RED HOT BUYS THROUGH 8/31

Housewares Online Catalog 2015
Canning Season is here, and we can help!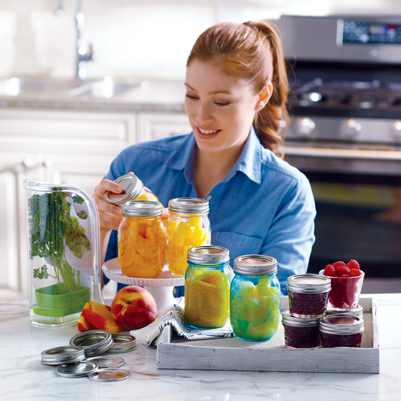 Visit Marin Ace for your canning supplies year-round. We are always happy to special order items or large quantities for you – or you can order on AceHardware.com and select in store pick up. We love hearing about the increase in fermenting from our customers this year – let us know if you need us to help you taste-test your home-made sauerkraut, pickles, kimchi or kombucha, we are happy to help!
Save Water and Save Money, Marin !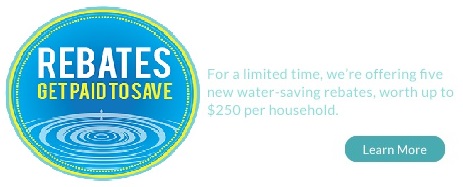 $50 Rebates
are available through Marin Municipal Water District on EACH of the following items:
Rain barrels: Just 1 inch of rain on a 1,000-square-foot roof produces about 600 gallons of runoff. Rain barrels can be a great way to harvest some of this rain water to supplement irrigation needs. (Ace Items: 7302953, 7205396, 7214331, 7302946, 7238645, 7302979)
Organic mulch: Organic, plant-based mulches such as bark, straw, or compost help retain soil moisture, suppress the growth of water-hogging weeds, and add nutrients to the soil as they decompose. Multiple Skus
Hot water recirculating systems: No more watching water go down the drain while waiting for the shower to warm up! Hot water recirculating systems use a pump and bypass valve to recirculate water back to the hot water heater until it reaches the desired temperature. (Ace item 4237186, add 4302840 for branched water systems)
Laundry-to-landscape system components: Reusing water from a clothes washer for landscape irrigation is one of the simplest, least expensive ways to "go gray." Basic laundry-to-landscape graywater systems typically don't require permits or alteration to existing plumbing. (DIY project)
Visit Marin Ace, or shop online at www.AceHardware.com and select "ship to store" and we'll have your water-savings item – and receipt – ready for your MMWD Rebate! For more details, visit www.marinwater.org

Help the Pollinators

Marin Ace is Helping our Pollinators! All of Marin Ace's live plants are neonic-free, and our shelves are labeled if the inisecticide contains neonicotinoids, linked to the global bee Colony Collapse Disorder. Read here to learn more about the Pollinators and how Marin Ace is making a difference in Marin County – and nationally.




Now More Paint Options

You asked – we improved! We recently re-imagined our Paint Studio, and now offer ZERO-VOC interior paints. You'll love Valspar Optimus and Valspar Aspire no-VOC interior paint, and you can't go wrong with our #1-rated Clark+Kensington paint + primer in one.

All our paints are available in a full spectrum of colors and choices, with even more colors of the rainbow now that our paint tinting system got an upgrade! Remember we can do color-matching too – come in and talk to one of our paint experts today! You asked – we improved! Come check out Marin Ace's re-imagined Paint Studio, now with ZERO-VOC interior paints. You'll love Valspar Optimus and Valspar Aspire no-VOC interior paint, and you can't go wrong with our #1-rated Clark+Kensington paint + primer in one.

Remember we can do color-matching too – come in and talk to one of our paint experts today!





NEW – as part of our new Paint Studio, we have launched an online design website to help inspire you for your painting projects! Click here to visit ThePaintStudio.com Helpful is beautiful at Marin Ace!

Text Marin to 55155

We've partnered with Funmobility.com to provide coupons via text that you will receive each month for great deals at Marin Ace. (Maximum 5 texts per month.)



INSTANT SAVINGS!

Ace Rewards members get INSTANT SAVINGS every month on select sale items. Take advantage of hassle-free rebates at the register by joining Ace Rewards today at any register - and let us rebate you for shopping at Standard 5&10 Ace and Marin Ace!

---

Also Offering Chip Keys and Fob Keys as well as Knife Sharpening!

Other services include Monday 55+ Senior Discount Days (10%), Friday Facebook Freebies, Key Duplicating, Lock Re-Keying, Paint Color Matching, Household Battery and Fluorescent/CFL Recycling, and more!

---




Get your Chicken Feed at Marin Ace!
We offer 50# Organic bags ($32.99), pellets or lay crumble.


We care about your chickens too! Our Hunt & Behren's Organic Chicken Feed must by law utilize non-GMO corn, soybean, and canola, and H&B has been an organic certified facility since 2003.

Keep in touch with us!

VIA TEXT: Text MARIN TO 55155 to receive valuable coupons and timely text messages, maximum 3 times per month from our store only!




VIA FACEBOOK: "Like" Marin Ace on Facebook, and/or friend Stan Standard for even more Facebook updates and news from both our stores.




VIA TWITTER: Follow Marin Ace on Twitter




VIA PINTEREST: Take a peek at our favorites on Pinterest.




VIA TELEPHONE/SNAIL MAIL: Call 415 751 5767 or email our Marketing Department to be added to our newsletter list




VIA EMAIL - click here to sign up for our monthly email newsletter or text STANDARD5N10 to 22828



VISIT OUR SISTER STORE!
Marin Ace is the proud little brother to our 76-year-old sister store, Standard 5&10 Ace. At both our stores, we strive to bring you unmatched selection, value, and service.
Visit Standard 5&10 Ace online at www.standard5n10.com, or say hi in person:
STANDARD 5&10 ACE
3545 California Street
Between Laurel and Spruce in the Laurel Village Shopping Center
San Francisco, CA 94118
Call: 415/751-5767
Standard 5&10 is open M-F 8:00-7, S-S 9-6
MARIN ACE IN THE NEWS
Check out these links for articles in these publications: